! W E D D I N G D A N C E !
(()) * * * * * * * * * * * * * * * * * * * * * * (())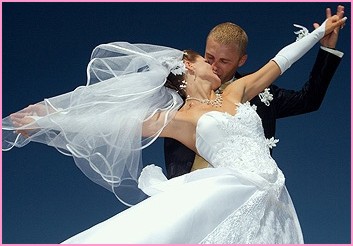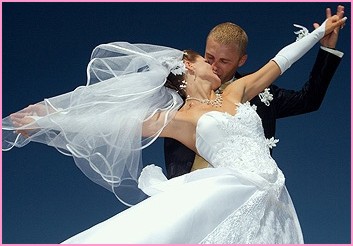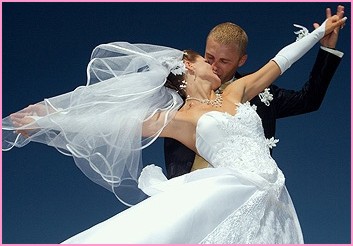 (()) * * * * * * * * * * * * * * * * * * * * * * * * * * * * * * (())
Wedding first dance instruction
All the best on the big day! With our "personally designed" private programs, you will learn all you need to hold your own on the dance floor, as well as be developing a dance partnership that you can share together for the rest of your lives! We specialise in first dance wedding choreography that is easy to remember and won't become one more stress in your life.
Your first dance..
This is the most special moment in your newly married life. It is the first wedding ritual you two will share as a married couple that you will continue to use and cherish together...it will remind you of the romance that brought you together, and become engaged in the first place.
How do we pick that "Perfect Song"
Just as weddings have become more unique, so have first wedding dances. Ask yourself, what song makes me think only of my fiancé? What song makes us want to share that moment together? Through the traditional wedding Waltz and Tango are still popular, you can choose from today's contemporary slow songs, Top 40's music, and even classic Rock and roll. Find, what you like and we'll the rest.
How soon before the wedding, should we take dance lessons?
As soon as possible! Through you may thing it should be last on your list, remember that only three things will stay with you after the wedding Your love, the rings, and your ability to dance. Take the time to do it right. Through we often do it in less than a month, we suggest coming in around 4 to 6 months in advance of the big day. And then come for a touch up the week before. How about having us show the bridal party and your parents a thing or two. Don't forget the father-daughter, mother-son dance.
What should I look for, in dance school?
How about a teacher that is a certified professional, and who specializes in wedding couples. You are at the right place. We take every detail into account,so that you can have the most memorable dance that every one will love. With our private lessons, we have 100% satisfaction guarantee, that you will be pleased with our final product.
Any dance you wish to learn, we teach!
So you like Latin, Ballroom, Greek dance or whatever, not only we can show you the basics needed to make your song special, we actually suggest that you learn a variety of dances, so that you can dance to everything at the reception and beyond. Where ever you go, you two can share your gift of dance! You have always said that you wanted to learn to dance, so your wedding is your excuse! Put in the investment that will pay dividends for the rest of your lives together.
Learning to dance for your wedding is a special gift that you and your spouse-to-be can give to each other. Feeling confident and poised when you dance together, will ensure that your very first dance as husband and wife will be a memory you will cherish forever.
Call us now to schedule an appointment with one of our expert instructors. We can help get you started and plan a wedding program that you will prepare you, for your big day.
W a i t n o m o r e . . . t a k e a s t e p !
Call us at 210 - 75.25.100
(()) * * * * * * * * * * * * * * * * * * * * * * * * * * * * * * (())
[Home] [Dances we teach] [Teaching Methods] [Our Programs] [F.A.Q.] [Benefits of Dance] [Wedding Dance] [Freds Children] [Directors Bio] [Contact us]
---
* ♦ *